Roasted Shrimp and Tomatoes With Roasted Garlic Parmesan
A recipe from our featured tastemaker, Laureen P.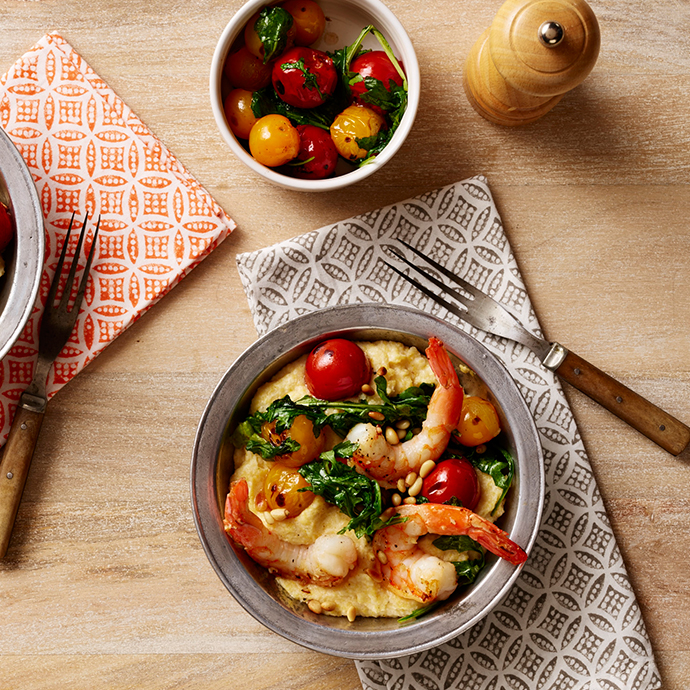 This recipe calls for
RAGÚ® Roasted Garlic Parmesan Sauce
About This Recipe
This recipe was the winner of the 'Ready, Set, Cook' contest by Food Network Magazine. Roasting the shrimp so that they're slightly caramelized really brings out their sweetness and rich flavor. The cauliflower and tomatoes are also roasted to add more depth to this easy dish that looks like you've spent hours preparing! RAGÚ Roasted Garlic Parmesan Sauce is perfect to round out the flavors and add a rich, cheesy taste!