This recipe calls for
Old World Style® Traditional Sauce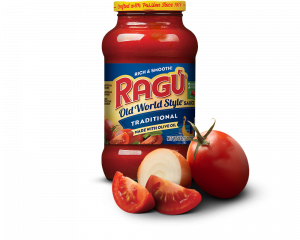 Tomato, Garlic & Onion Sauce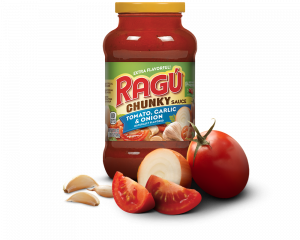 RAGÚ Simply™ Traditional Pasta Sauce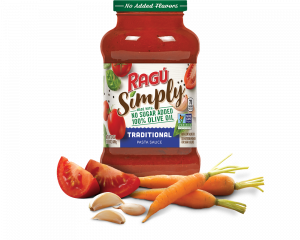 RAGÚ Simply™ Roasted Garlic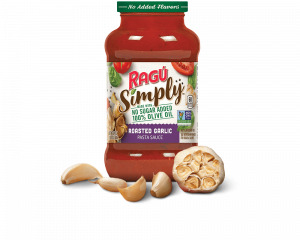 Instructions
Tips:

Tri-color quinoa is a mix of red, white and black quinoa and can easily be found in the grain aisle or bulk section of your grocery store. You will need 1 cup dry quinoa to make about 2-1/2 cups cooked quinoa.

Polenta patties can be made ahead of time. Form patties as directed and freeze in a single layer before storing in a resealable freezer bag. Thaw in refrigerator overnight before cooking as directed.

Substitute your family's favorite combination of in-season vegetables. To ensure even cooking, make sure to add firmer vegetables like carrots and green beans to the skillet first, since they will take longer to cook than softer vegetables like eggplant, squash, tomatoes or mushrooms.